Illustrated resources for educators, students, and parents at schools, homes, museums, and outdoor programs.
We do take School
Purchase Orders
Life Science & Biology
Animals, Plants, Biomes, the Human Body, Classification, Food Webs, Life Cycles
Activities, Experiments, Online Games, Visual Aids
Supplementary Educational Materials
What is Exploringnature.org?
Watch our 40-second introduction: Movie.
To learn how to navigate the site, watch the 2-minute Movie.
Try Exploringnature.org for the month of September for FREE!
Email for your free login today and start using more than 5,000 pages of illustrated science for K-12: info@exploringnature.org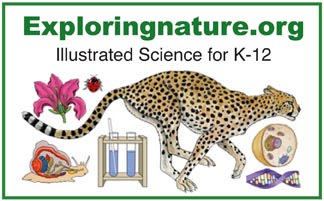 P.S. All September subscribers will get a free 30 days added to their subscription as well.
Check out our NEW Printable Bundles
Why every school should have an Exploringnature.org subscription...
Illustrated science concepts = better comprehension and retention.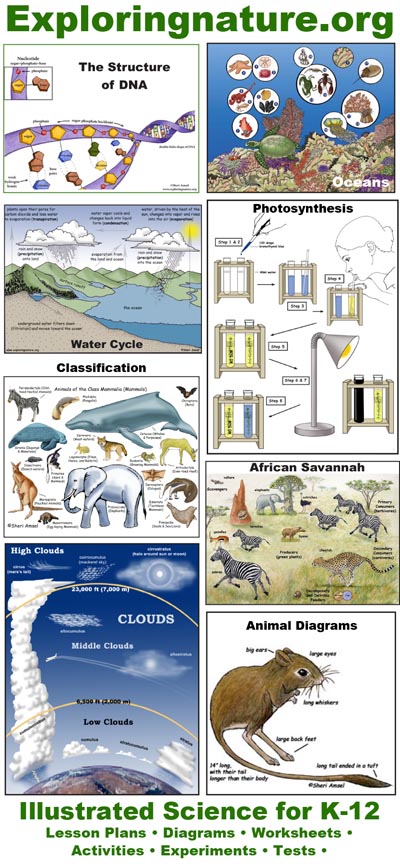 Take a look at our FREE activities...
Ask about our huge discounts for district subscriptions. Questions? info@exploringnature.org

Exploring Nature's Featured Apps:

The Exploring Nature Animals of the World App (good for ipads and iphones) features 500 illustrated animals with range, habitat, diet, habits, reproduction, lifespan, and an illustrated diagram for each. To go to the App store: LINK